We create new models of car stickers regularly.
But sometimes you want a sticker that we don't offer.
We then make a tailor-made creation.
After checking the feasibility of your sticker, we create a product sheet on the site. You will be able to order your sticker directly on the site.
Once the product has been ordered and paid for, we start manufacturing. Then you will receive it as a normal order.
Wrapping and covering your car
Our expertise and our equipment also allow us to carry out more ambitious projects.
Full or partial wrapping allows your car to be fully personalized. We have professional grade adhesives. We also have the possibility of offering you specialized adhesives for the protection of your bodywork (Body defense).
We do the wrapping only if you are near our workshop in the Charente-Maritime region, near La Rochelle. If you want the installation of a covering, we advise you to have it installed by a professional.
The covering or wrapping technique is a high quality adhesive that is glued to the bodywork. Wrapping takes much less time than painting. The adhesive can be removed with a certain technique without damaging the original paint. The adhesives are UV protected and can last between 5 and 10 years. You will have a very wide choice of colors for your total covering.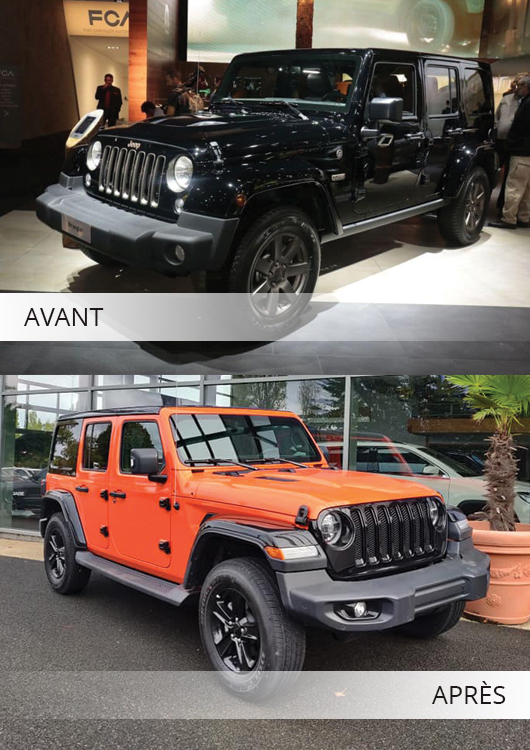 Our other e-commerce sites
To find out more about our know-how, visit our website: larochelle-creation.fr or contact us by phone.
Our workshop does not only make car stickers. Discover our other creations.