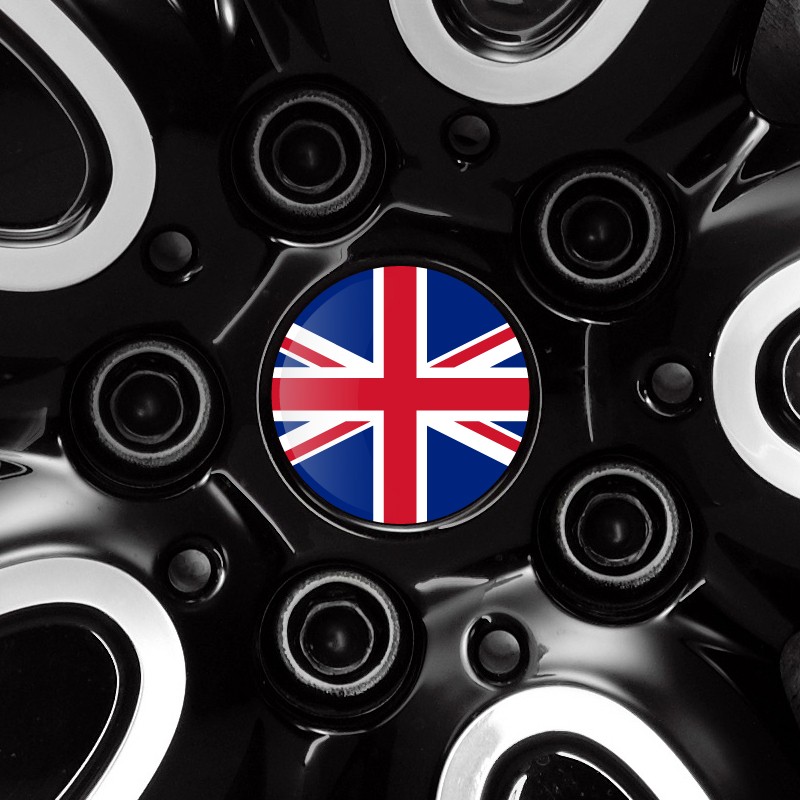  
Description
Decorate your Mini with round Union Jack flag hubcaps stickers to decorate your wheels .
The stickers are covered with a transparent resin which gives a relief effect (Doming) to the adhesive.
For a complete decoration, do not forget to choose the strip of the hood, trunk and roof.
The kit includes 4 hubcap stickers and installation instructions.
For a perfect installation, we recommend that you order a squeegee from us.
Our adhesive is made of high quality polymer.
UV durability of 8 to 10 years depending on the color.
The color is your choice.
CacheMoyeuxDrapeauAnglaisMini
Original creations
All our models are creations made by our designers. We do not resell original models sold by car brands. If you want to replace your original stickers, we advise you to replace everything rather than just one part because our stickers will be different from the stickers of the big car brands.
Installation detail
You do not know how to put your product? Go to our explanatory page which will give you the instructions for applying your adhesives easily.
See the pose